😺 Meowsletter: Apr 1, 2020
A weekly newsletter for cool cats, April Fools' mini-edition
Meowdy,
Welcome to your weekly dose of quality cat content, April Fools' mini-edition!
While most companies/orgs are correctly reading the room and not pulling any pranks this year (most of them weren't that funny anyway), here are some innocuous cat-themed tech pranks:
Microsoft: Office for Cats (2016)
Whoever accuses Microsoft of offering a mediocre bundle solution that doesn't cut it clearly isn't aware of their best-of-breed Office for Cat suite.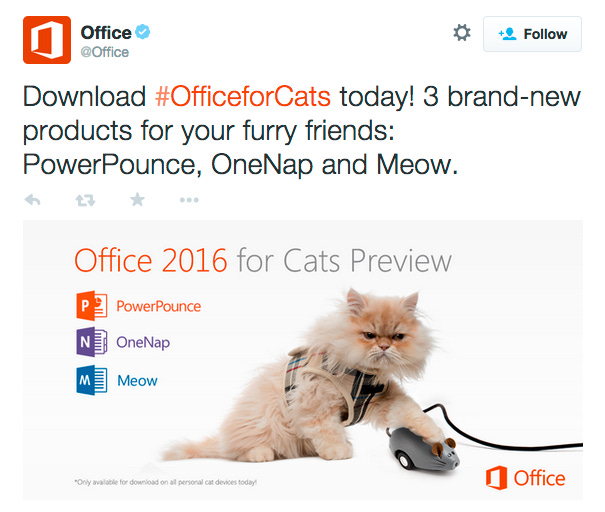 Waymo Pet (2019)
"Research tells us that cats love laser pointers." — How much would you pay to call a self-driving-while-entertaining service for your cat to visit you at work?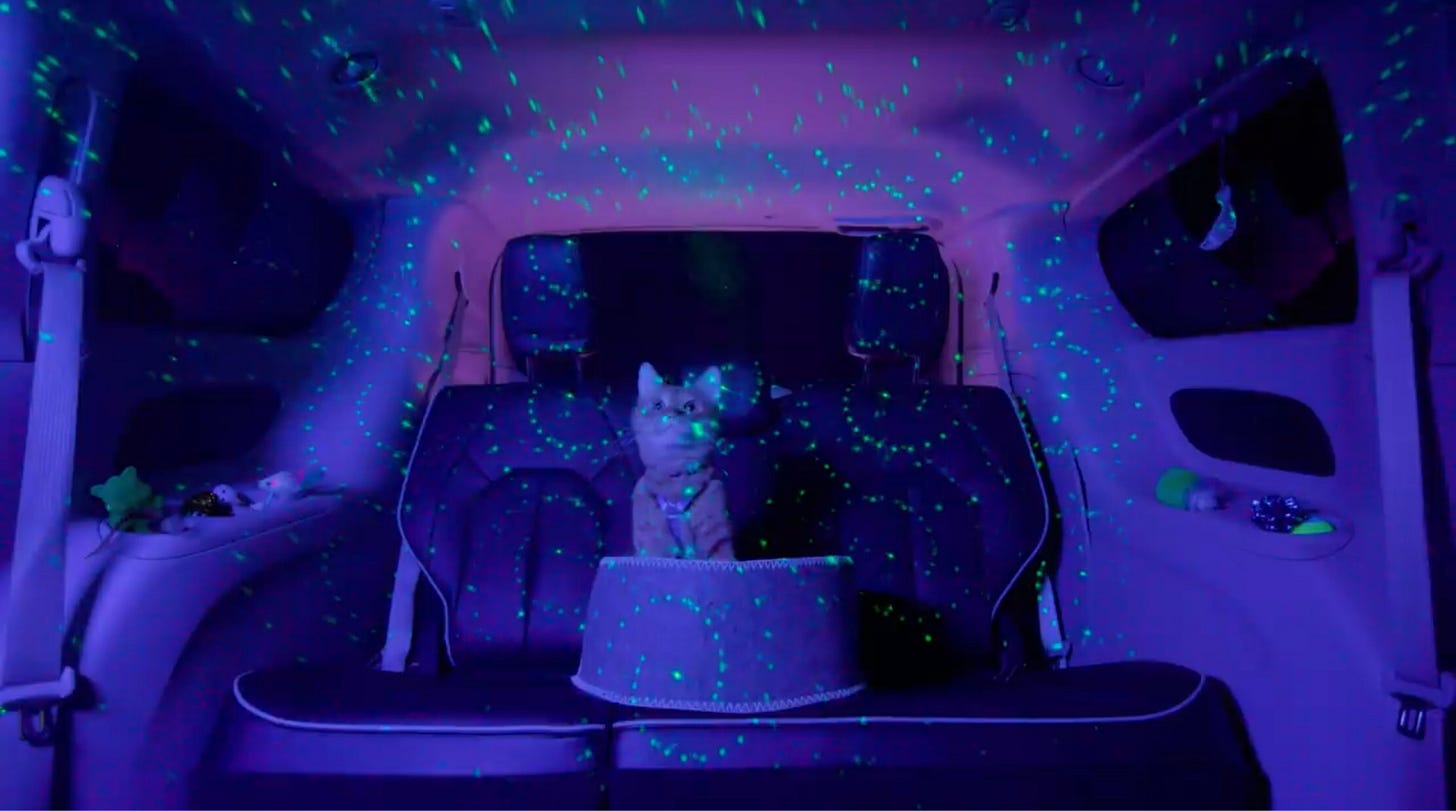 Groupon: Grøüber (2015)
"Cat's out of the bag and behind the wheel" — Groupon launched a ride service that uses feline drivers and GPS-based red laser pointers. They announced upon launch in 2015 that catnip tips are only accepted in Colorado and Washington, but they should now be accepted in 9 more states 🙂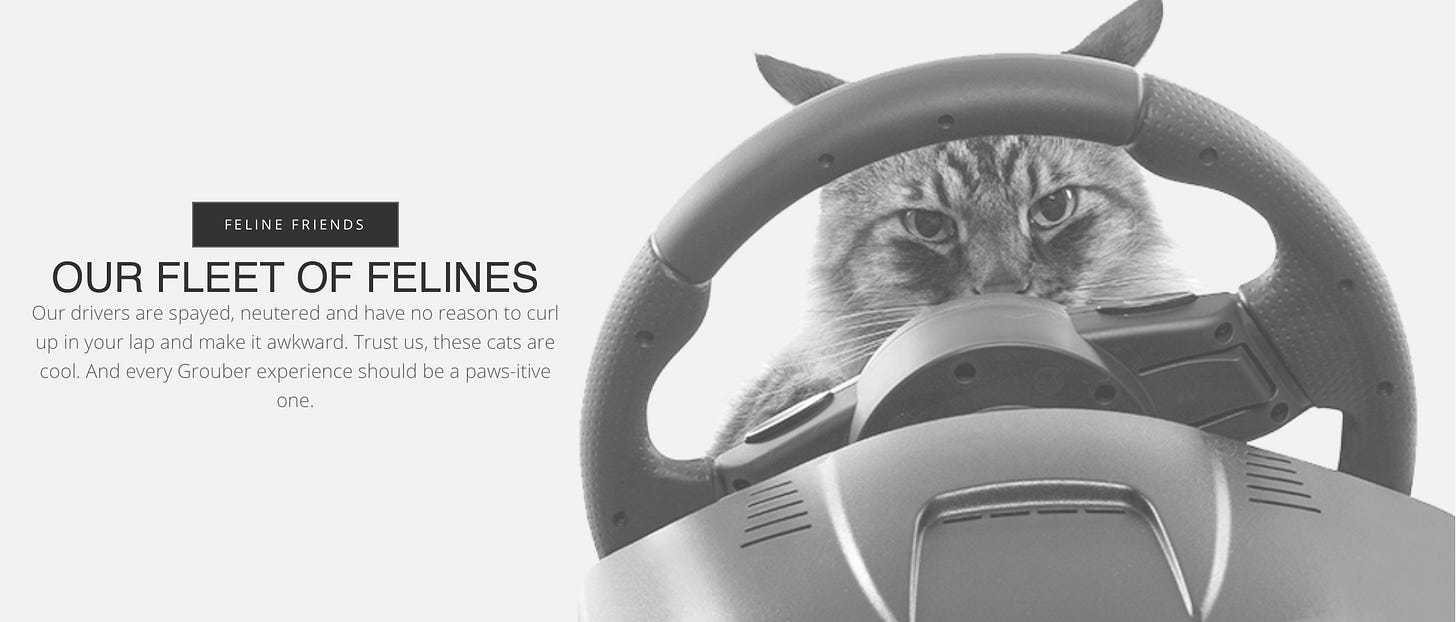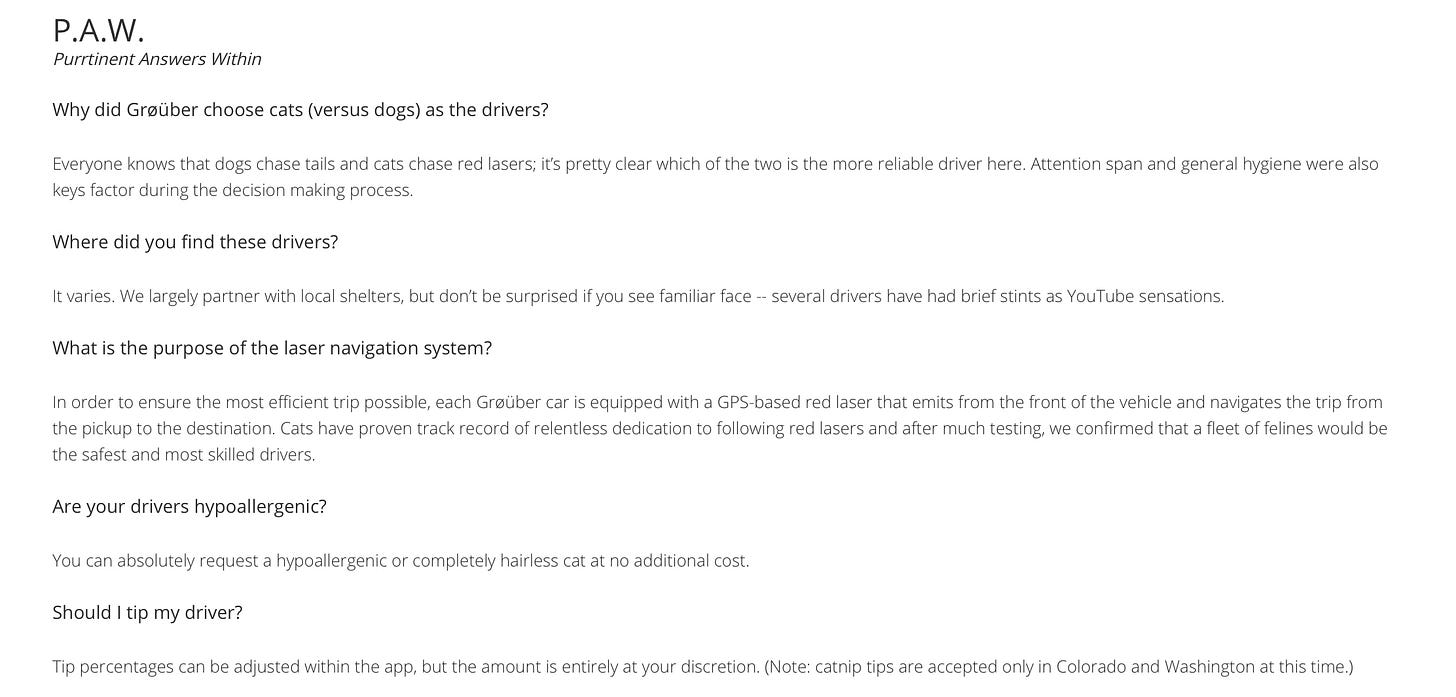 ---
👑 Cat of the week: Finn ☀️ 
The cat of the week is Finn!
From her housemate Sara W, who submitted Finn for consideration seconds after the very first Meowsletter had gone out: "Finn loves cuddles, carrots, and catnip. For some reason Finn's human family expect her to do things like 'fetch' and "go on walks', but she just wants to lay in a sun spot or her bed by a fireplace and look purr-ty."
Never let others define you, Finn!
Runner-up: Chestnut, whose charming smile got him viral as a dad joke meme template: